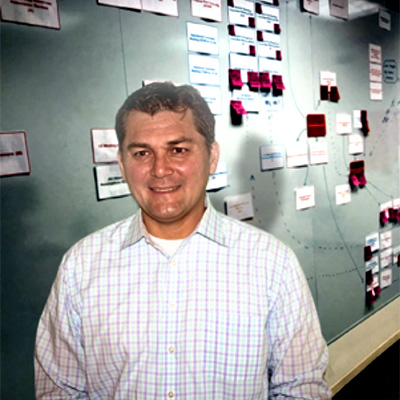 JoJo Schneckenaichner
JoJo is a seasoned consultant with more than twenty years of experience in management consulting, operations, and supply chain management. His doctoral research in methods of cost containment of supply chains has been effectively transferred to clients and governmental agencies for business and operational performance.
JoJo has helped clients align demand management and forecasting, logistics, operations, logistics strategy and modeling, and relationship management to improve business performance and connect individual employee efforts directly to the financial bottom line. He has successfully integrated multilayered supply chains through sales and operations planning (S&OP), production and maintenance scheduling, and project management by combining leadership development and performance coaching with multidimensional results-focused programs. Successes include key cost reductions with simultaneous service level improvements.
JoJo's industry background includes Defense, Oil & Gas, Heavy Manufacturing, and Healthcare. He has helped clients deliver results across the U.S. and in Southeast Asia, Western Europe, Canada, and Mexico.